VIDEO PRODUCTION
SERVICES
Welcome to vR Web Studios, the premier video production company in Zirakpur. We specialize in making your videos extraordinary, capturing every moment with artistic precision. Our skilled videographers use top-tier equipment for shooting excellence, ensuring your footage is visually stunning. In the editing room, our wizards transform raw clips into polished masterpieces, utilizing cutting-edge software for seamless transitions and captivating effects.
Our commitment to quality extends to our top-of-the-line equipment, featuring high-resolution cameras, professional audio gear, and advanced lighting setups. At vR Web Studios, we offer comprehensive video production services, from concept to delivery, ensuring a stress-free experience for our clients. With responsive customer support, we're here to answer your questions and address any concerns promptly. Choose vR Web Studios for an extraordinary video production journey – where your vision meets our expertise.
Still have questions? Get immediate response from us.
Video can be one of the strongest drivers of conversions no matter your type of business or industry. Our video production company is a dedicated team of professionals who are keen to get involved in visuals. At our video company, we are committed to the quality, creativity, and client satisfaction that sets us apart. We specialize in turning visions into reality, whether it's for film, television, commercials, events, or any other creative endeavor.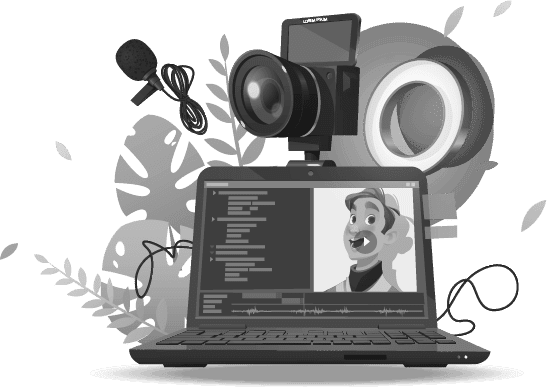 Build & Captain the video production
Our video production agency specializes in building and captaining exceptional video production. With experience and dedication to quality, we have helped numerous brands across industries and navigate the seas of video production with success.
Pricing Plan
Here is some pricing of Video Production Service.
Silver Plan
Prewedding – Starts from 
₹
50,000

*
Platinum Plan
(Recommended)
Full Wedding – Starts from 
₹1,00,000*
Drive your growth and empower your business with our professional Video Production agency. We did a budget friendly work and still provide the organic Video Production services to our clients.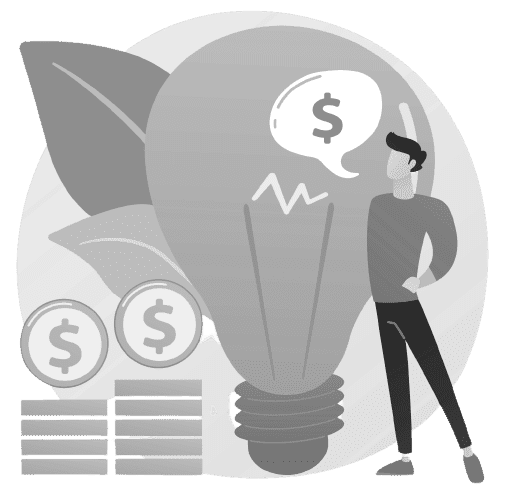 Ready to Partner with vR Web Studios?
DON'T HESITATE TO DISCUSS WITH OUR EXPERTS
Frequently Asked Question
What is video production?
Video production is basically the entire process of creating a video. Whether it's a short film, a full-length movie, business marketing video, television commercial, music video, or other type of film. It involves a series of steps, from conceptualization to post-production, to produce a final video that effectively conveys a message, tells a story, or captures an event.
What type of videos does your company produce?
As video production services provider, we are expertise in producing a diverse range of videos. We can create a variety of videos which includes, videos for business, video advertisements, demonstrations of products, coverage of an event, instructional videos, interviews and testimonials, video explanations, videos in the manner of a documentary, music videos, among other things.
Can you help in concept development and scripting?
We offer comprehensive services in concept development and scriptwriting to ensure your video effectively communicates your message and engages your target audience. 
Can you handle post-production and video editing?
We have the expertise to handle all aspects of post-production and video editing, including editing, color grading, visual effects, sound design, motion graphics, and final delivery. Our team ensures that your video is polished, visually appealing, and effectively conveys your message.
Do you offer video format conversions and optimization?
Yes, we offer video format conversions and optimization services to ensure your videos are compatible with various platforms and optimized for the best viewing experience.
What services does your video marketing agency offer?
Our video marketing agency offers a wide range of services including scriptwriting, storyboarding, location scouting, filming, video editing, motion graphics, animation, color grading, sound design, and post-production.
Do you provide location and studio shooting?
Yes, we provide both location shooting and studio shooting services, ensuring that we can adapt to your project's specific needs and deliver the desired outcome.
Do you have professional equipment for video production?
Yes, as a professional video production company, we have a wide range of high-quality equipment to ensure the production of top-notch videos, including cameras, lighting equipment, audio equipment, grip and support tools, and post-production facilities.
Can you provide voiceover and music for my videos?
We provide professional voiceover services, a wide selection of music tracks for licensing, custom music composition, and seamless audio mixing and integration. Our audio engineers ensure a seamless integration of voiceover and music into your videos for an enhanced audio experience.
How can I get started with your video production services?
To get started with our video production services, simply contact us through the contact details available at our website. We will guide you through the steps to create an impactful video tailored to your needs.