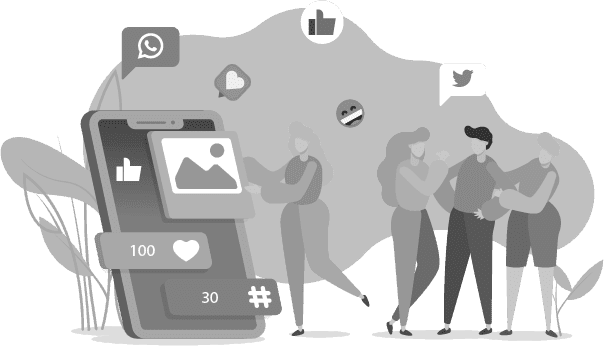 SMM PRICING
PROFESSIONAL SMM SERVICES
COMPANY
Ready to partner with vR Web Studios, the Professional SMM Services provider in Zirakpur, India. If you still have any questions, get an instant response from our SMM Specialist.
SMM Services to upgrade your business sales on the right platform
Social media channels have become a major source of news and information in today's internet-driven world. SMM is all about making effective content that can help generate traffic and sales. The objective is to take full advantage of these platforms with constructive marketing strategies that can help your business excel.
In this digital landscape, Social Media Marketing (SMM) has become an integral part of any successful online marketing strategy. As businesses strive to establish a strong online presence, the role of SMM website content becomes crucial. Effective SMM website content can help businesses attract and engage their target audience, increase brand visibility, drive traffic to their websites, and ultimately generate leads and conversions.
Social Media Strategies
As Best SMM Services Provider in Zirakpur, we understand your target audience and that will help you tailor your website content to resonate with their needs. vR Web Studios's team develops high-quality and relevant content that adds value to your audience's lives. Incorporate storytelling, visuals.
Social Media Account Setup
Setting up a social media account is just the first step. Consistency, quality content, engagement, and adaptation are key to achieving success and as a Social Media Management Agency, we do it for you. We create and optimize social media accounts across platforms such as Facebook, Instagram, LinkedIn, and YouTube.
Social Media Analytics
Social media analytics involves tracking and analyzing various metrics to measure the effectiveness of campaigns, identify trends, and make data-driven decisions. These metrics include engagement rate, reach, impressions, click-through rates, conversions, follower growth, and demographic information.
Influencer Partnerships
Our Social Media Management Company can benefit from increased brand awareness, enhanced social proof, and higher engagement rates. We aim to amplify social media efforts and achieve marketing goals more effectively.
Paid Social Advertising
We are expertise in creating and managing paid social media campaigns that deliver optimal results for our clients. Our team works closely with their clients to define campaign goals and objectives.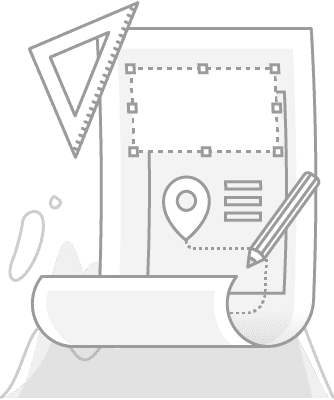 Why choose vR Web Studios
We, The Best SMM Provider, have a team of highly skilled professionals with extensive experience in the field. We understand the dynamics of social media platforms and stay up-to-date with the latest trends and strategies to deliver effective results for our clients. 
Capitalize on vR Web Studios and get more people to advocate for your brand!
By choosing us, you gain access to a team of experts who are passionate about helping your brand succeed on social media. We bring a combination of creativity, strategy, and data-driven insights to drive meaningful engagement, increase brand awareness, and ultimately achieve your marketing goals.
Pricing Plan
Here is some pricing of SMM Service.
Silver Plan
₹10,000*
/Month
Buy for 3 Months 
₹25,000*
Facebook & Instagram Ad Campaigns
Dedicated Account Manager
Account Setup & Management
Platinum Plan
(Recommended)
₹20,000*

/Month
Buy for 3 Months 
₹50,000*
Google Ads, Facebook, Instagram, Pinterest, Quora, Twitter & Linkedin Ad Campaigns
Dedicated Account Manager
Account Setup & Management
Re-Marketing Ads, PLA, Display, Search Ads
Drive your growth and empower your business with our professional SMM agency. We did a budget friendly work and still provide the organic SMM services to our clients.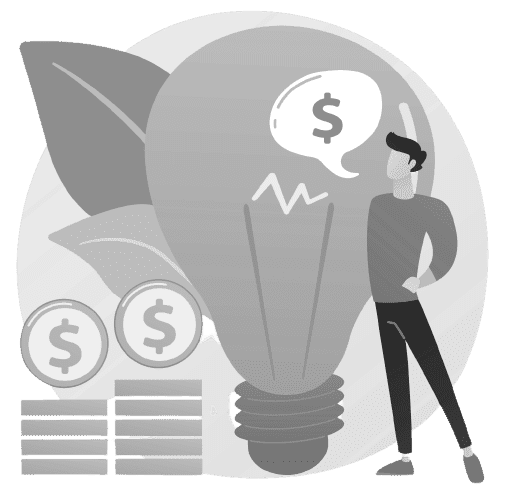 Ready to Partner with vR Web Studios?
DON'T HESITATE TO DISCUSS WITH OUR EXPERTS
Frequently Asked Question
What is social media marketing?
Social media marketing (SMM) is the process of using various social media platforms to promote and market products or services. It involves creating and sharing content, engaging with the audience, running paid advertising campaigns, and analyzing data to achieve specific marketing goals.
Which social media platforms do you work with?
Our Social Media Management Company works with a wide range of social media platforms but not limited to Facebook, Instagram, Twitter, LinkedIn, Pinterest, YouTube, and TikTok. We carefully select the platforms based on your target audience demographics, industry, and campaign objectives.
Why should I invest in SMM services?
Social media has become an integral part of people's lives, with billions of users worldwide. By leveraging SMM services, you can reach a vast audience, increase brand visibility, engage with customers, and drive business growth.
How do I get started with your SMM services?
Getting started is simple. Reach out to us through our website or contact information given below and one of our representatives will get in touch with you. We'll discuss your business objectives, current social media presence, and how our services can help you achieve your goals. From there, we'll create a tailored plan that best suits your needs and budget. 
vR is here to help your business succeed in the world of social media marketing!
How do you engage with my audience on social media?
We interact with your audience on social media by replying to comments and messages, organizing competitions or giveaways, starting conversations, sharing user-generated content, and producing interactive content that encourages engagement. Our goal is to create a strong community and deep connections with your target audience.
How do you create social media strategies for clients?
Our social media strategies are tailored to meet the unique goals and requirements of each client. We begin by conducting a thorough analysis of your business, target audience, and industry. Based on this research, we develop a strategy that outlines content themes, posting schedules, audience targeting, engagement tactics, and key performance indicators (KPIs) to measure success.
Can you provide reports on the performance of my social media campaigns?
Yes, we provide regular and comprehensive reports that outline the performance of your social media campaigns. These reports include key metrics, insights, and recommendations for continuous improvement.
How long does it take to see results from SMM efforts?
The timeline for seeing results can vary depending on several factors, including your industry, target audience, competition, and the scope of the campaign. Generally, you can expect to see some initial improvements in engagement and visibility within a few weeks, but substantial results may take a few months of consistent effort.
Can you help with social media advertising?
Yes, we provide social media advertising services to assist you in reaching a bigger audience and meeting certain marketing goals. We build targeted social media advertising programs, optimize them for maximum results, and track their performance to ensure optimal ROI.
How can I get started with your SMM services?
Simply contact us using the information on our website to get started with our SMM services. We'd be happy to talk about your specific needs, understand your business goals, and create a customised SMM strategy that corresponds with your aims.